Dr. Tom Smith hosts a round table discussion with Teressa Santana, Dr. Kurt Marfurt, and Sharareh Manouchehri on "Machine Learning Applications Tomorrow." First presented at the 2021 Energy Machine Learning Symposium.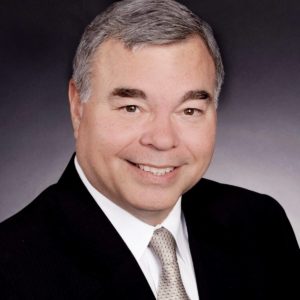 Dr. Tom Smith
President and CEO – Geophysical Insights
Dr. Tom Smith, the founder of Seismic Micro-Technology (SMT) and creator of the KINGDOM Software Suite, is the President and CEO of Geophysical Insights (geoinsights.com), where he leads a team of geophysicists, geologists and computer scientists in developing machine learning technologies for interpretation. Dr. Tom Smith received BS and MS degreeS in Geology from Iowa State University and a Ph.D. in Geophysics from the University of Houston. Over a 50-year career, Dr. Smith has been recognized numerous times for his accomplishments in pioneering the science of geophysics. The Society of Exploration Geologists (SEG) recognized Dr. Smith's work with the SEG Enterprise Award in 2000, and in 2010, the Geophysical Society of Houston (GSH) awarded him an Honorary Membership. Iowa State University (ISU) recognized Dr. Smith's accomplished career with the Distinguished Alumnus Lecturer Award in 1996, the Citation of Merit for National and International Recognition in 2002, and the highest alumni honor in 2015, the Distinguished Alumni Award. The University of Houston College of Natural Sciences and Mathematics recognized Dr. Smith with the 2017 Distinguished Alumni Award.