This webinar features a 45-minute presentation by Mr. Rocky Roden (CV below), an industry thought leader, and Senior Consulting Geophysicist for Geophysical Insights. An interactive Q&A with Mr. Roden will follow his presentation.
Title: What Interpreters Should Know About Machine Learning | Presenter: Rocky Roden | Date: Tuesday, 5 May 2020
Topics and questions to be addressed:
Why Machine Learning now?

Address terminology confusion

Types of Machine Learning

Case studies

Machine Learning and the "Black Box" connotation

Machine Learning and compute power

Future trends
Abstract: 
Our lives are intertwined with applications, services, orders, products, research, and objects that are incorporated, produced, or effected in some way by Artificial Intelligence and Machine Learning. Buzz words like Deep Learning, Big Data, Supervised and Unsupervised Learning are employed routinely to describe Machine Learning, but how do these applications relate to geoscience interpretation and finding oil and gas. More importantly, do these Machine Learning methods produce better results than conventional interpretation approaches? This webinar will initially wade through the vernacular of Machine Learning and Data Science as it relates to the geoscientist. The presentation will review how these methods are employed, along with interpretation case studies of different machine learning applications. An overview of computer power and machine learning will be described. Machine Learning is a disruptive technology that holds great promise, and this webinar is an interpreter's perspective, not a data scientist. This course will provide an understanding of how Machine Learning for interpretation is being utilized today and provide insights on future directions and trends.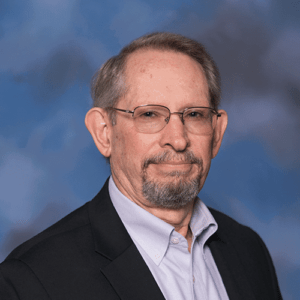 Rocky R. Roden
Over 45 years in industry as a Geophysicist, Exploration/Development Manager, Director of Applied Technology, and Chief Geophysicist. Previously with Texaco, Pogo Producing, Maxus Energy, YPF Maxus, and Repsol (retired as Chief Geophysicist 2001). Mr. Roden has authored or co-authored over 30 technical publications on various aspects of seismic interpretation, AVO analysis, amplitude risk assessment, and geoscience machine learning. Ex-Chairman of The Leading Edge editorial board. Currently a consultant with Geophysical Insights developing machine learning advances for oil and gas exploration and development and is a principal in the Rose and Associates DHI Risk Analysis Consortium, which has involved 85 oil companies since 2001, developing a seismic amplitude risk analysis program and worldwide prospect database. He holds a B.S. in Oceanographic Technology-Geology from Lamar University and an M.S. in Geological and Geophysical Oceanography from Texas A&M University.